YOUR TIME IS NOW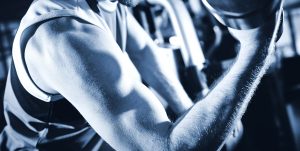 Yes, whether you believe it or not, your time is now. In a procrastinator world that always leave things for "tomorrow", the sudden global shutdown has forced us to resume the promises made in January, and this applies to both our personal and professional life.
Those who reinvent themselves and quickly fit into the new reality will be who lead the market tomorrow. Now is the time to take action, make a self-assessment and know where you are to know where you want to go. If you remain in the past, waiting passively, I can assure you that, next year, when you look back you'll realize that you missed the chance while others did take advantage and you are behind those who dominate the market.
Which group do you want to join?
When you move between ambiguity and uncertainty, it is time to join the leaders' group, who dare to experience and learn, transforming as required by circumstances so require it.
What should I change today to transform my organization?
You need to modify the culture of the organization to give way to the process of transformation by innovating and creating community and team, and this is accomplished only by doing an exhaustive assessment of our strong and weak points.
The InnoQuotient Assessment is a unique tool that applied as an online questionnaire, provides reliable outcomes about the perception of the organization culture, focused at the construction of concrete, realizable action plans that will generate the changes required to enter the new world ahead.  So, you're just at a click away from opening the door to change: www.innoquotient.com.