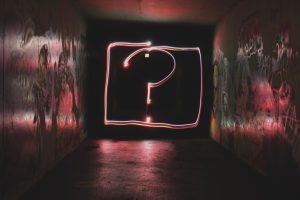 At first sight it could look like such four concepts do not have very much to do with one another. Yet, each of these have a profound impact on the organization culture. You may recall  Peter Drucker's famous statement: «Culture eats any change for breakfast».  
As we all know,  the cultural resistance to change is directly proportional to the dimension of change. Yet, very few executives have invested in understanding their cultures prior to major change initiatives.
In fact, successful organizations do three things well:
They know their culture very well; they take «the pulse» of their culture to see how their strengths and improvement initiatives evolve over time.

They define their plans considering their culture.

They define the shape of their future culture.
Assessing the current culture of an organization is the first step to control the process of the change proposed to an organization. All firms do due diligence prior to M&A activities. Most ERP or TQM initiatives don't do that. Unfortunately, for innovation programs it is even worse. The InnoQuotient Assessment is the right tool for that.
InnoQuotient Assessment
The InnoQuotient Model was first published in 2013 in the MIT Sloan Management Review. It is a statistically validated tool that has been peer-reviewed. In 2020, we are launching the second version as an online tool for firms to play with their own data and get deep insights based on their chosen meta-data.
In the last several years, InnoQuotient has developed a lot of relationships with consultants across the globe. Leadership, Innovation and Change Management consultants have used the InnoQuotient survey as a first step to help their client firms' executives to make data-driven decisions. Consulting firms have now incorporated this assessment in their portfolio of offerings.
Do you want to learn how to incorporate the InnoQuotient Assessment in your services offering and have your clients know exactly where to start from and how to lead   their transformation efforts through innovation?
InnoQuotient offers our Partners the following:
What are the foundations of the InnoQuotient Model?

How to help clients choose the meta-data and customize the results?

How to interpret the results?

How to help clients through their change processes?
If you are a consulting firm with a service proposition that helps your clients develop organizational and cultural changes to generate innovations…  Join our Community!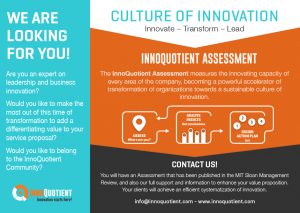 Jay Rao and Fran Chuan