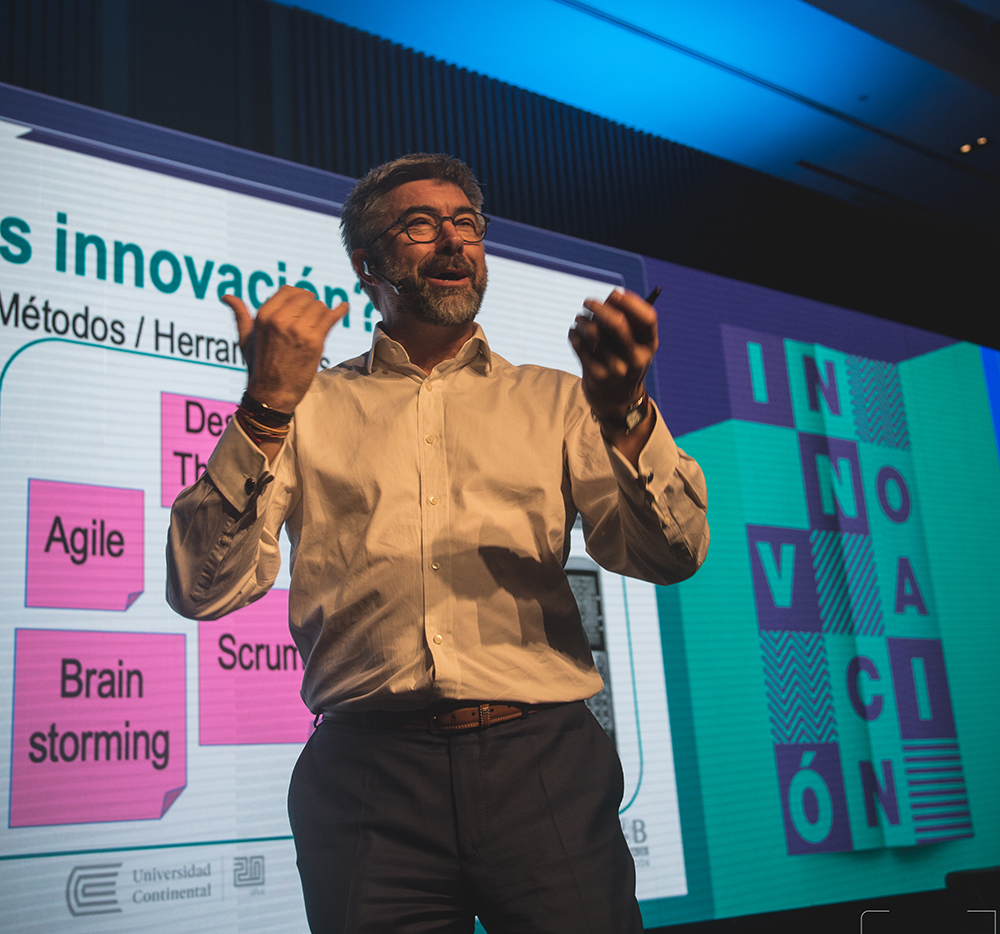 Last Friday 16th I offered in Lima the conference-workshop "Role of leadership and culture of innovation". The event was organized by Continental University, American Chamber of Commerce of Peru (AMCHAM), The Westin Lima and Brick4Biz Culture of Innovation.
To do this, first we played to define these terms but inverting them in order, to finally rebuild the message already armed with well understood pieces, as a good chef would deconstruct a dish.
On the concept of innovation: we wonder how, even though we all relate it with emotional aspects, when we have to promote it, we do it from a rational position, by which we kill creativity and initiative. Innovation must respect emotionality.
What is culture? It is that attitude of our organization that is observable: it is what we see that we do, that usually does not have much to do with what we say we are or do.
And who are the biggest influencers for things to be the way they are, or that our culture is what it is? Well, without a doubt, they are the leaders. As leaders we can only influence with what we do, and we can only influence in a serious and powerful way if we are authentic: that is, if what we do coincides with what we believe and what we feel.
Based on these foundations, we were able to advance in the following milestones that innovation poses: how to select the pioneering teams, how to detect the problems to solve, how to select and prioritize projects, how the leader should act to stimulate innovation in the teams…
Above all, we cannot forget that all this is born inside ourselves, it is not worth justifying ourselves with the difficulty of the environment, or in the lack of resources… In the face of innovation, conformism is not worth it, it requires a lot of humility, a lot of determination and a lot of discipline.
I thank all attendees for their interest in innovation and to dedicate me three hours of a Friday afternoon.
I am thankful for the exquisite organization and, especially, for the initiative of Nicolangelo Pelosi —from Brick4Biz— counting on me to help him stir consciences.
Let's keep innovating!