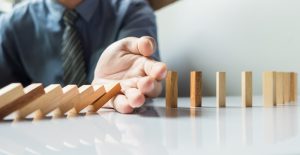 Tim Brown, CEO at IDEO -one of the most respected design and innovation companies worldwide- always refer to the fact that we should allow people to take risks. You know, better to ask for forgiveness rather than permission.
Do you want an innovative organization? Let them be wrong
"If you want a creative organization that's great at innovation and problem solving, you want them to take risks. If they have to get permission to take every risk, including making a mess of the wall or whatever, then the chances are they're not going to be taking risks over the things that really matter".
Interesting TANGRAM interview: click on the link
Perhaps you may also be interested in our Press Room. Click here